8 Ways to Make Your Eyes Appear Larger With Makeup
Eyes are the most noticeable feature of our face and the main focus of the art of makeup. Naturally, it is a desire of many women to have big, youthful looking eyes. Unfortunately, nature does not always cooperate and we are not all left with our ideal eye size and shape. The good news is that it doesn't matter whether your eyes are small or you just want to make them pop. Here are 8 quick and easy tips that are fantastic ways to help your eyes appear larger and get your peepers popping!
Use white eyeliner: A general rule of makeup is that dark colors recede and light colors accentuate and bring features forward. Using white eyeliner on your waterline instead of black will provide brightness to your eyes which will give the allusion of larger eyes.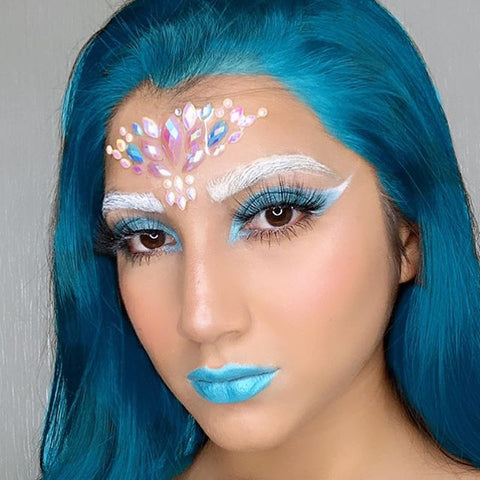 Use false lashes: The use of false eyelashes can do wonders for your eyes. They draw in extra attention while providing a beautiful frame around your eyes. Eyelashes have the ability to take any look anything from good to glamorous. 
Line your upper lid: Applying liner on the upper lid can make your eyes look brighter. Most of the time, I see women drawing lines on their lower waterline and ignoring the top lid. This will make your eyes look listless and tired.
Don't line the entire lid: Lining your entire lid when you already have very small eyes can counter the purpose of liner and cause your eyes to look even smaller. If you naturally have small eyes try only lining the outer two thirds of the lid.
Use a light shimmer eye shadow on the inner corners of your eyes: For almost every look, I put a little silver eye shadow on the inside of my eyes. You only need a little bit to make an impact.This little trick will make your eyes look bigger than they really are.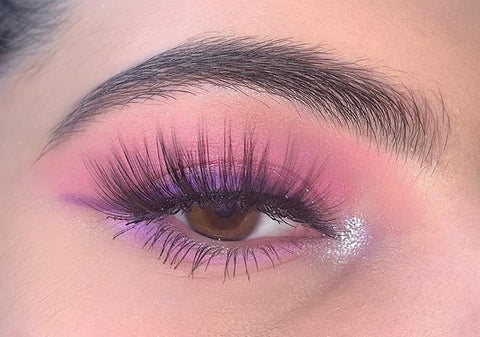 Use multiple colors on your eyes: Try using multiple colors on your eyelids to create depth and dimension. For example, a blue eyeliner paired with a purple eye shadow will make your eyes stand out.
Use light eye shadows: As I mentioned earlier, darker colors fade and lighter colors stand out. This also applies to eye shadow. A dark eye shadow will make your eyes look smaller while a lighter color will open up and brighten your eyes.
Shape your eyebrows: The right brow shape create an eye-opening effect when framing for your face. Neglected or poorly managed eyebrows can take the focus away from the other features on your face.
Leave a comment