FIVE EASY AND ESSENTIAL MAKEUP TIPS FOR OVER 40's SKIN.
Makeup trends can change quickly, but there are timeless tips that can help you look youthful at any age.
As we grow older, our skin changes.  Sunburn becomes more pronounced, our levels of collagen and elasticity drop, and hormones change take place.Naturally, fine lines, wrinkles, and sagging skin are inevitable.
We firmly believe that age is nothing to mask but something to embrace.
However, many women are not told how to replace their high-school makeup methods for ones that better suit their age.To be honest, no one is talking about putting on makeup for skin that'is no longer plump!

When your old routine loses its magic, it might be time to renew your repertoire. Let us use these five simple tips to help you find your makeup charm again.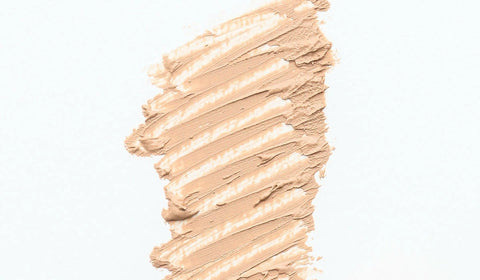 1. SWAP POWDERS FOR CREAM PRODUCTS
Powder often stays on the surface of the skin,creating extra texture and exacerbating the appearance of wrinkles. Cream products gently blend into the skin creating a much more natural look.
Skin tends to lose moisture with ago, so using a more moisturized cream product is another important reason for peels. Even better,you won't make a mistake with a face cream. Start with a small dab then gradually paint in a  soft, flattering colour.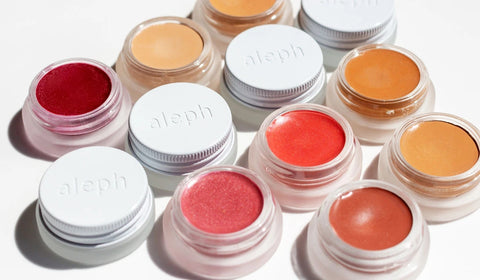 2. CHEEK COLOURS ARE YOUR BEST FRIEND
Add some gorgeous, natural colours to your complexion. For those with high colour who even their skin with a foundation, it's important to come back the natural colour back to avoid looking washed out.For the best result, pick a shade closest to your natural flush. Apply your Cheek/Lip Tint on the upper part of your cheekbones in an upward sweep and reverse gravity's effect.
3.GO EASY ON THE BROWS
Definition is important but remember that less is more. The color of your eyebrows should be a little lighter thab your natural eyebrows to give you fullness without adding depth.As we age, we start losing definition in colour and shape, so be mindful to keep things natural looking. It might be tempting to hold on to more youthful days, thinking that applying makeup in the same way will turn back the clock but in fact, dark colours and harsh lines do the opposite.
4.KEEP EYESHADOW SIMPLE
Stop wearing bold eyeshadow, the lashes are now the center of attention. Avoid overly dramatic silhouettes. Instead, look at fluttering lashes to define the contours of your eyes. To open up and brighten the eyes, curl the lashes.
Additionally, try using a dark brown or black eyeliner under the top upper lash line to create the illusion of fullness.
5. BE NICE TO YOUR SKIN
Your skin is your best beauty asset, so take good care of it with great nutrition, drink lots of water, exfoliate regularly and choose non-toxic beauty products.
Despite their pretty packaging, commercial beauty brands are guilty of using harmful ingredients that can damage your skin over time. To avoid harming your skin, be sure to read the ingredient labels and do some research on the brand of your choice before buying.
So those are some tips to makeup for 40's women,learn Learning this will help you look more and more beautiful as you go along.
Leave a comment