What every beginner needs to have in a cosmetic bag
Makeup beginners, there are many things on the market, it is difficult to accurately figure out what is needed in the makeup kit, don't be confused by the thousands of products on the cosmetic shelf.If you are ready to improve your makeup level,It is normal to be at a loss at the beginning, we will help you.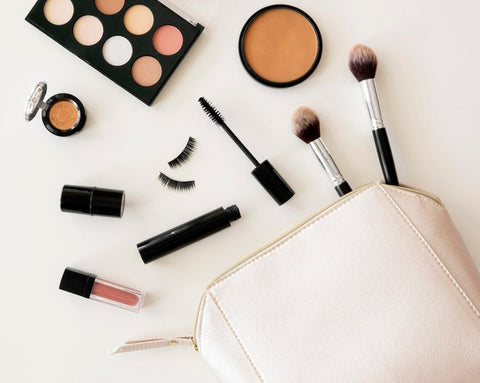 1.Great makeup starts with serious skin care.
Applying a small amount of moisturizer will moisturize and brighten the skin. It will help prevent any dryness on the skin. It will ensure a flawless makeup base and maintain makeup throughout the day.
2.Liquid foundation and concealer
If your skin is flawless,Just need light foundation to your skin,Use your fingers to apply only a little on the forehead, cheeks, nose and chin, and pat evenly.If you want to cover the spots, then use your fingers or a foundation brush to apply the concealer and apply the spots from the center to the outside in all directions.
Remember, choose a foundation that is close to your skin tone, not a darker or lighter color
3.Translucent powder
Powder is a very useful product that can be used to fix makeup so that it does not slip off or wear quickly.Applying a thin layer of loose powder on the foundation and/or concealer with a velvety puff or powder brush can help it last longer.
 If you don't like your skin to look dry and powdery, spray a small amount of styling spray on your face, and then gently press with a damp makeup sponge to lock the powder into your skin.
4.Lipstick
If you have chapped lips, apply a light lip balm before applying lip color.
Lips are a great opportunity to add color and change the way makeup looks without fussing application techniques etc. You can use any color, from neutral, almost no gloss to milky white, fiery red. If you have to choose two colors of lipstick, the super universal nude color and red lip color can take you from day to night.
5.Blush
Apply blush to the apples on your cheeks. Please smile when doing this so that you can clearly see where the apple is. Gently brush the blush and blend it upwards toward the temples. Try using blush to blend the natural luster easily. For women, classic blushes can add a healthy color to your skin.
6.Eye shadow
  For starters, try a single neutral shade, such as sepia. Use your fingers to quickly slide on the eyelids until you reach the brow bone. If you use a brush, please choose a smaller flat brush to apply the eyeshadow, and gently brush on the side of the eye shadow box to remove excess.
7.Mascara and Eyeliner
If you are new to eyeliner, use a black or brown pencil to apply along the edge of the upper lash line. If you know how to use eyeliner, it may be easier to use gel eyeliner instead of pencil.
After that, apply mascara. Apply to the upper and lower eyelashes with the tip of the mascara brush facing the outer corner of the eye. Brushing several times can significantly increase the length and density of the eyelashes, giving people the illusion of thicker tassels.
If these are not enough for you, I suggest you choose false eyelashes.
These false eyelashes satisfy all eye shapes and are not afraid of making mistakes. Different styles give you more choices.These super high-quality, lightweight and easy-to-use eyelashes are one of the best choices on the market.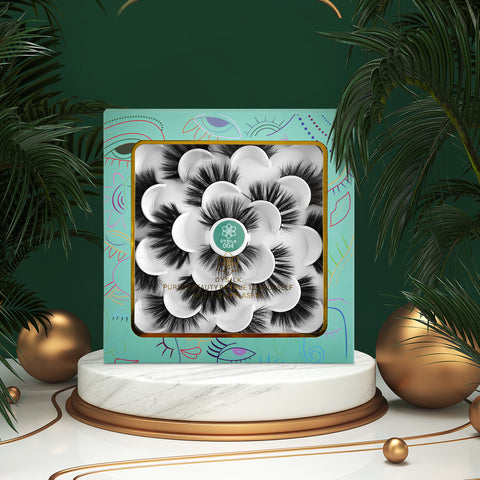 If you have never used makeup before, it may be scary at first. This is normal. I don't know where to start! If you are not sure where to start, you can watch the tutorial from the YouTube video, first learn the basics of makeup application, start with a few simple makeup styles, and then try creative makeup.
Leave a comment