Do you really understand magnetic eyelashes?
Sometimes, even the best mascara just doesn't cut it. Some days call for a more dramatic eye makeup look, but if you want to look put together without putting in the effort, magnetic eyelashes and magnetic eyeliner save the day. Instead of wrestling with finicky lash glue and liquid eyeliner, magnetic eyelashes attach to each other with two magnetic strips that snap right over your natural lashes for gorgeous lashes in a few seconds, sans mess. If snapping anything near your eyes gives you the chills, some of these lashes instead come with magnetic eyeliner so that you can simply press the magnetic lash strip onto the magnetized eyeliner. But wait: Magnets? Clamped? On your eyes? It's still an emerging beauty trend, so we got the scoop straight from beauty experts.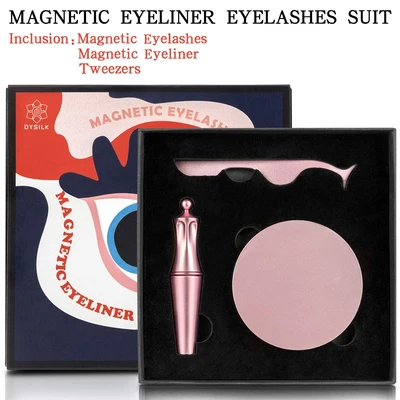 Are magnetic eyelashes safe?
Elise Brisco, OD, CCH, integrative optometrist and clinical homeopath, says yes, overall, magnetic lashes are safe to use around the eyes. She explains that magnetic eyelashes are better than using traditional false eye lashes because you don't need to apply glue close to the eye area. "I have seen girls who have gotten glue into their eyes, and that is painful!" Dr. Brisco says. To be extra safe:
Read the directions on the package

. Whether or not you're a pro at applying false eyelashes, each kit is unique and has its own set of instructions.

Don't share your eyelashes with friends

. "Make sure you keep them clean so you don't give yourself an eye infection," says Dr. Brisco. 

"

Wash your hands before handling anything close to your eyes."

Remove them before you go to bed.

"When you don't clean your eyelids well, or remove makeup and false eyelashes, you risk getting an eye
infection," says Dr. Brisco.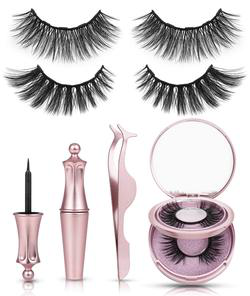 What's the easiest way to apply DYSILK magnetic eyelashes?
Shake the magnetic eyeliner 10-20 times
Apply the magnetic eyeliner to the eyelids and wait a minute for it to dry out
Absorb the magnetic eyelashes onto the eyeliner with a tool or hand to complete the wear
Taboo: Magnetic eyelashes can only be worn after the magnetic eyeliner is dried out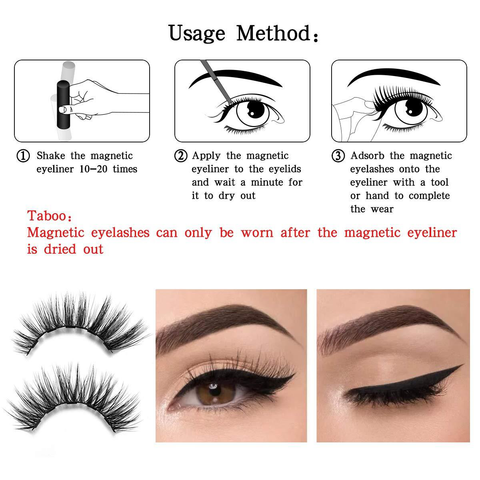 Leave a comment