DYSILK-New product release!
DYSILK Non Magnetic Eyelashes/Magic Eyeliner and Eyelashes/ Kit Self Adhesive Eyeliner Mink Lashes /Faux Wispy Long Natural false eyelashes/ Dramatic cross Makeup Fake Lashes Pack 6 Pairs Mixed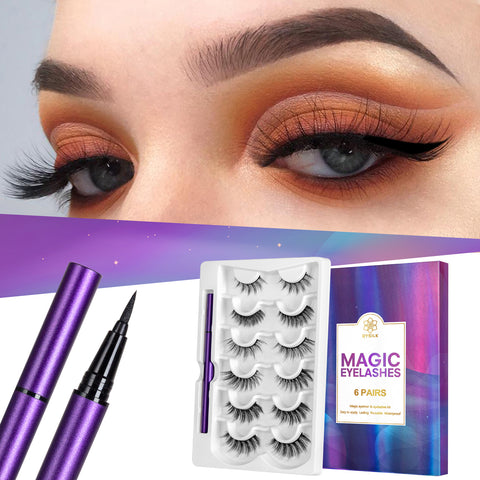 1. MAGIC EYELINER SET
Magic sticky eyeliner, easy to wear. Just apply it like an ordinary eyeliner and apply lashes when it is dry. No magnetism and no glue! One eyeliner does everything.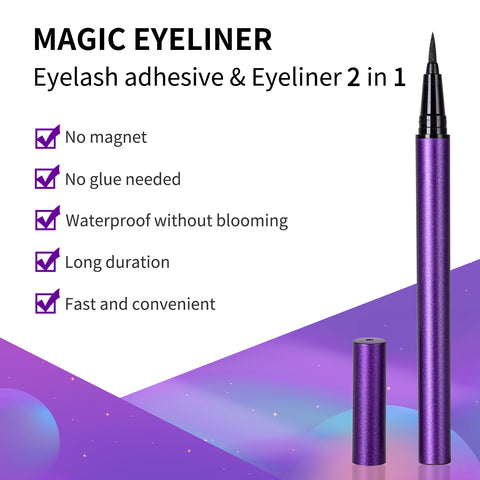 2. 6 PAIRS OF MIXED EYELASHES
6 pairs of different style eyelashes, each pair of false eyelashes are hand-made from ultra-light synthetic fibers, which are as soft, fluffy and naturally curved as natural eyelashes. Eyelashes are vivid and shiny, will not irritate your eyes, and effectively reduce discomfort. Put on these false eyelashes to make your eyes look bigger, brighter and more attractive.

3. EASY TO APPLY & SAVE TIME
The upgraded eyelashes and eyeliner set can save 2/3 of the time than traditional false eyelashes. It is suitable for beginners and simplifies the makeup steps for beauty make-up people.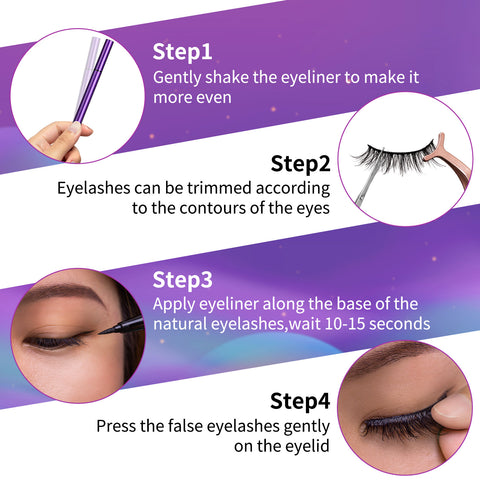 4. EXQUISITE GIFT
Eyelashes are sexy, charming and thick, suitable for parties, weddings, and photography. The unique packaging design is a suitable gift for birthdays, photography, Valentine's Day, and Christmas, as well as excellent eyelashes for Halloween makeup.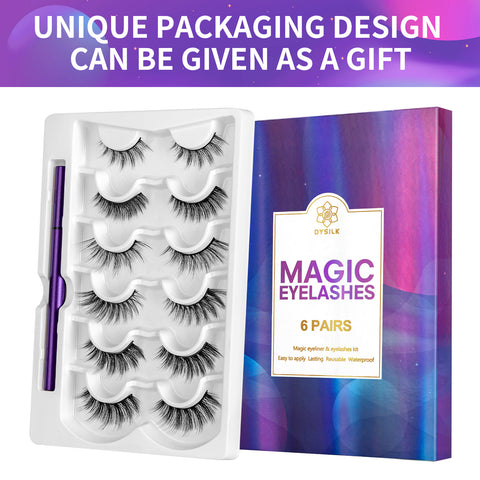 5. AFTER-SALE
The eyelashes are all handmade. The quality of each product can be guaranteed. If you are not satisfied with the 100% refund, you can contact us with any questions.
Leave a comment